Congratulations to our Student of the Month: Matty C. (Brazilian Jiu-Jitsu Kids/Teens)
Hi Matty, can you please tell us a little bit about yourself?
I'm 6 years old and have a little brother Micah who is 2. I also like playing outdoors with my friends and I love playing in the water.
When did you start training Jiu-Jitsu and how often do you come to class?
I started Jiu-Jitsu March 5th of 2019 and I come to Jiu-Jitsu twice a week.
What is your favorite part of Jiu-Jitsu class?
My favorite thing in Jiu-Jitsu class is doing takedown drills and playing guard.
What do you like most about Coach Chris' teachings?
I like Coach Chris' games especially Bulldog.
Questions for Joseph Matty's dad
What improvements have you noticed in Matty since he's been doing Jiu-Jitsu?
As a parent, I've seen improvements in Matty's Jiu-Jitsu especially his guard.
Is there anything else you would like to share with our readers?
I'm very appreciative that Silanoe provides a disciplined and fun atmosphere for the kids while developing their Jiu-Jitsu skills. Matty always looks forward coming to train and have fun!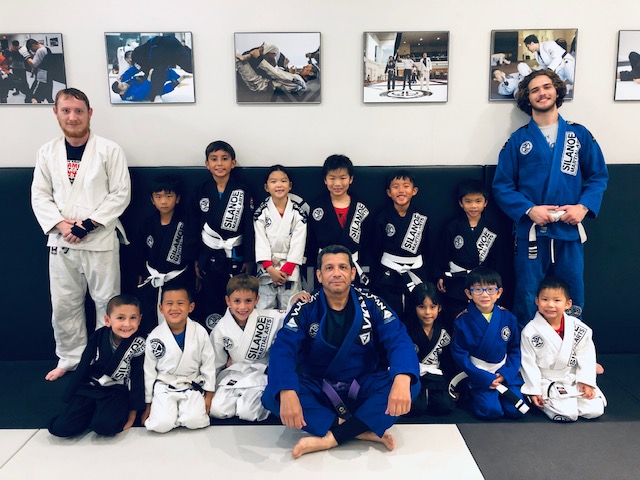 Matty always looks forward to Jiu-Jitsu class
Matty's dad is positive about our disciplined yet fun environment. If you would like your child to have fun while learning how to defend itself come check us out. Request a Free Week Trial or read a little more about some of our other Students of the Month such as Caleb or Joe.