Congratulations to our Student of the Month: Kalani!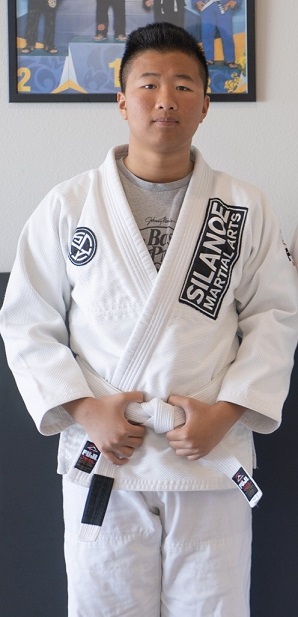 Hi Kalani, can you please tell us a little bit about yourself?
I was actually born the San Gabriel Hospital couple blocks away from the school. I currently live in Rosemead. Next month I will be a sophomore at San Gabriel High School. I have a passion for swimming and playing musical instruments. I play the saxophone and I am currently taking guitar lessons for the summer. I don't have siblings however I have several cousins.
Why did you start training Jiu-Jitsu?
My dad felt martial arts would be good for me and I should start training at a younger age.
When did you start training Jiu-Jitsu and how often do you come to class?
I believe I started my training in June of 2018. Since I am on the high school swim team I can only train in BJJ twice a week when time permits.
What is your favorite part of the Jiu-Jitsu class?
My favorite part of the Brazilian Jiu-Jitsu class is the sparring sessions.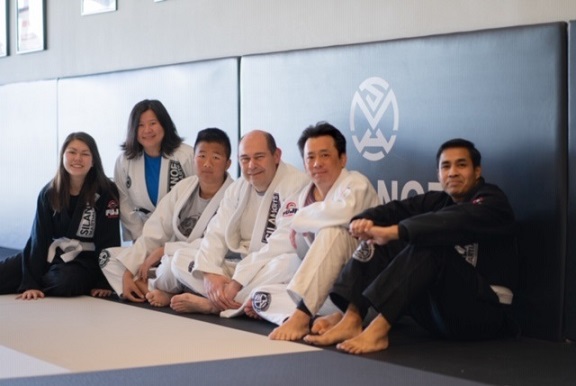 What do you like most about Professor Gino's teachings?
I appreciate the fact that Professor Gino is very patient with his students and his instructions are very clear and simple to understand.
Questions for Paul Kalani's father
What improvements have you noticed in Kalani since he's been doing Jiu-Jitsu?
Since Kalani started training in BJJ I have noticed a new level of confidence in him and the way he carries himself.
Is there anything else you would like to share with our readers?
Kalani is looking forward to training in Muay Thai as well starting this November.
Would like your teen to become more confident too?
Kalani's dad noticed that Kalani became more confident by training martial arts. Kalani is currently in our Teen Adult Fundamentals program and will soon join our Muay Thai Kickboxing classes too. Paul saw the importance of having his son learn skills so he can defend himself. If you would like your child to try out our program for free request a Free Week Trial. If you would like to read some more about other students next to for instance Chelsea or Ivan read here.