Congratulations to our Student of the Month: Ivan Giang!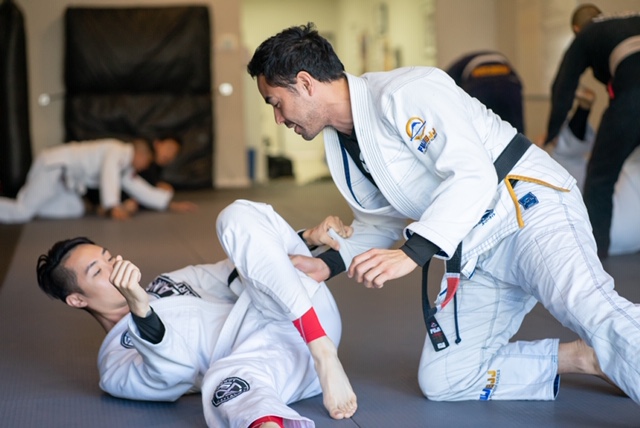 Hi Ivan, can you please tell a little bit about yourself?
I am Ivan Giang and I am born and raised in Monterey Park, California. Currently, I am currently attending East La college as a Kinesiology major.
I have a younger brother and two loving parents. I enjoy traveling in particular to Japan and Taiwan. My favorite food is sushi, tacos, Korean BBQ, hamburgers and Thai food. I also like listening to music. In particular, Hip Hop, Electronic Dance Music, Taylor Swift, and K Pop. I really enjoy helping people.
What classes do you take and what got you interested?
The classes I take for BJJ are the Fundamentals, the All Levels and the Intermediate/Advanced. What got me interested in Brazilian Jiu-Jitsu is the technique and complexity of movement. I think that Brazilian Jiu-Jitsu resembles playing chess.
How long have you been training and what is your current belt rank?
I have been training about 8 months now and I am currently a white belt with two stripes.
What is your favorite part of the Jiu-Jitsu class?
My favorite part of the class is learning the technique. Doing drills and rolling with professor Gino, coach Chris, Mike, and the whole squad.
Do you have a favorite Jiu-Jitsu technique?
My favorite technique is the Ezekiel choke and the plastic bag choke.
What current and future goals do you have?
My goals are becoming a psychical therapist and a black belt in Brazilian Jiu-Jitsu.
Is there anything else that you would like to share with us?
I love food.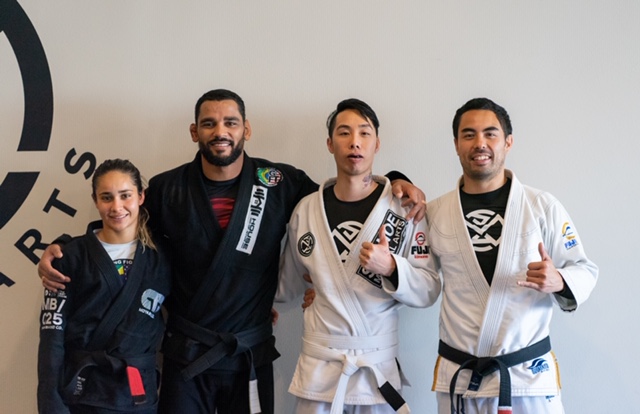 Want to learn Brazilian Jiu-Jitsu or striking?
Ivan is training hard at the moment alongside Oshea and Jessica to prepare for a competition. He decided to challenge himself and will compete for the first time at one of the Jiu-Jitsu World League's competitions in Azusa, CA.
Would you like to try one of our Brazilian Jiu-Jitsu or Kickboxing/Muay Thai classes? Request a Free Week Trial or come visit us at our Alhambra San Gabriel Adjacent location.