Congratulations to our Student of the Month: Chelsea!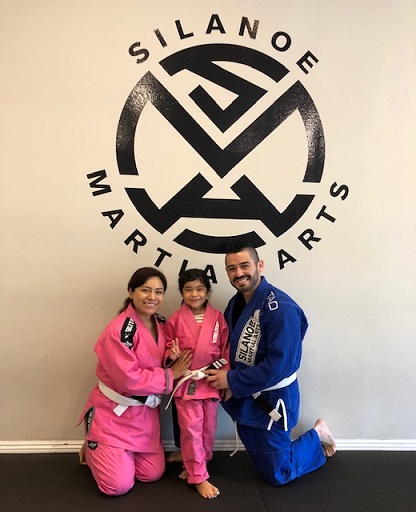 Hi Chelsea, can you please tell us a little bit about yourself?
I like nature, I don't like litterbugs (people who litter) and I like going camping in the mountains.
Why did you start training Jiu-Jitsu?
I don't know why exactly. My parents started to bring me.
When did you start training Jiu-Jitsu and how often do you come to class?
Not that long ago, I come about 3 times a week.
What is your favorite thing about Jiu-Jitsu class?
I like sparring on Saturday because you can then use all the techniques I learned.
What do you like most about Coach Chris' teachings?
He always tells jokes and makes me laugh, he is a really good teacher for me.
Questions for Chelsea's parent Michael
What improvements have you noticed in Chelsea since she's been doing Jiu-Jitsu?
We have noticed her confidence grow! She knows how to fall when she is playing sp she won't get hurt. She loves showing other kids her front rolls.
Your wife and you have recently started doing BJJ too, how has that been going and do you practice together as a family?
We do practice as a family! We can be in the living room and randomly one of us "slap bump" and we roll around for a minute for fun. It has brought us together closer as a family because we come together to train and we bond through learning techniques and exercising together.
Is there anything else you would like to share with our readers?
Silanoe Martial Arts is truly a healthy environment to train, everyone is so nice and the quality of training and instructions is top-notch! I have been to other schools and not that we have had a negative experience but after looking at other schools and then coming here, we just knew this was the school for not only us as adults but our daughter as well.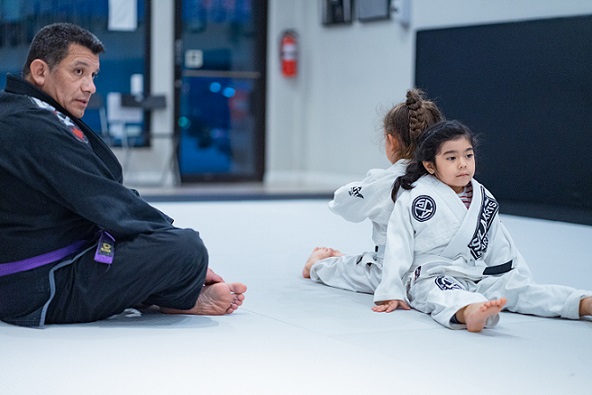 Chelsea and her parents are all training Jiu-Jitsu as a family activity.

Jiu-Jitsu is fun for the whole family. Chelsea's dad Michael likes that Jiu-Jitsu made their family become closer. Sharing an activity together helped them with getting an even stronger bond. We have discounted family plans available so everyone can learn how to defend themselves while truly enjoying the time spend together. Try out our Jiu-Jitsu classes a week absolutely free here. Read more about some of our other younger students such as Bella or Devon here on our blog. Contact us here.