Congratulations to our Student of the Month: Fonda Lo!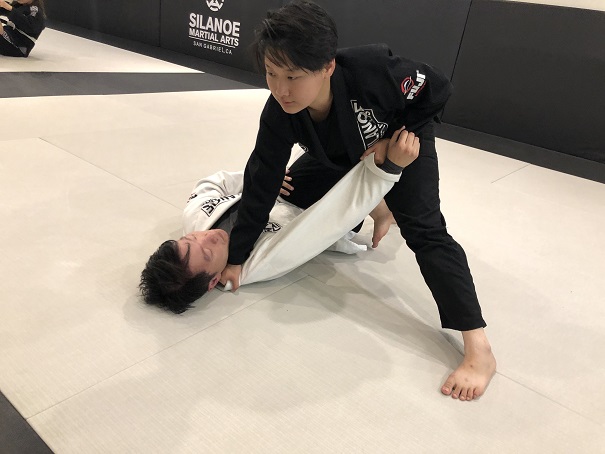 Hi Fonda, can you please tell us a little bit about yourself?
My name is Fonda Lo. I was born and raised in Alhambra, California. I'm currently a senior in high school. My favorite pastime is drawing and painting.
What classes do you take and what got you interested?
At first, I only took Muay Thai classes, but now I also take the BJJ Fundamentals classes. I've always wanted to try martial arts and I found that I really enjoy it. It's a fun way to exercise while also learning self-defense.
How long have you been training?
I've been training in Muay Thai Kickboxing for about a year now. It's been three months since I began to take BJJ classes as well.
What is your favorite part of the Muay Thai & BJJ class?
I really like sparring in both Muay Thai and BJJ. It's a good way to see what I've learned and what I need to work on.
Do you have a favorite Muay Thai or BJJ technique?
I enjoy doing kicks in Muay Thai. In BJJ I enjoy learning chokes.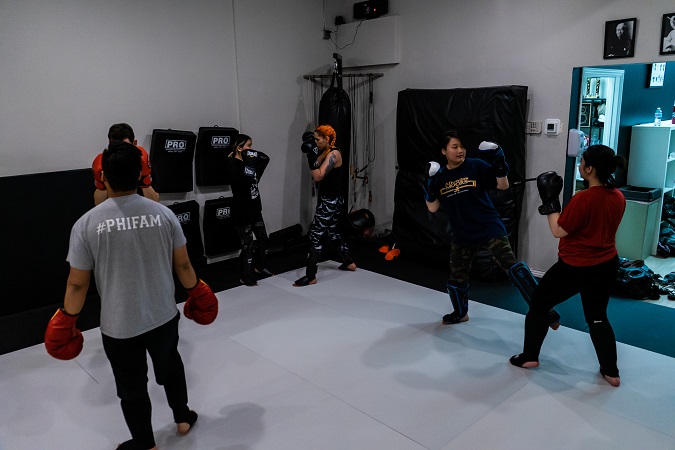 What current and future goals do you have?
One of my future goals is to earn my first stripe in BJJ.
Is there anything else that you would like to share with us?
I really enjoy my time at Silanoe Martial Arts. Coach Luis and Professor Gino have taught me a lot of things that can be applied not only on the mat but in my daily life as well.
Fonda always wanted to try martial arts
After she tried it she found that she really enjoys it. She is very well rounded training both Muay Thai Kickboxing and Brazilian Jiu-Jitsu. She feels that it is a great way to have fun while exercising and learning self-defense too. Have you always wanted to try martial arts? Silanoe Martial Arts offers a Free Week Trial. That way you can first see if you like it before having to commit to anything. If you want to read more about Fonda's teammates such as Paul Rocha click here.