Congratulations to our Student of the Month: Faith!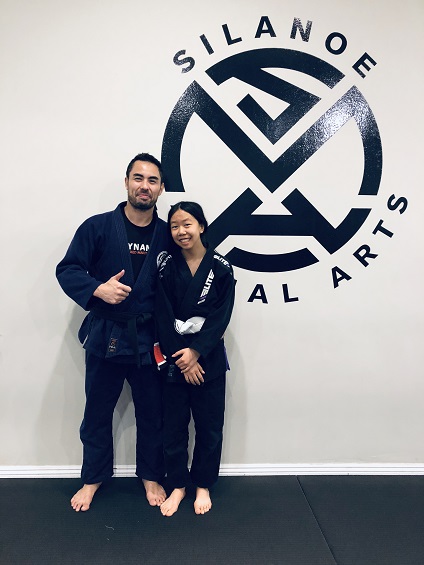 Hi Faith, can you please tell us a little bit about yourself?
I love BTS and anime. My hobbies are drawing, playing the piano, tennis, dancing and reading.
Why did you start training Brazilian Jiu-Jitsu?
I started training Brazilian Jiu Jitsu because I wanted to learn self-defense.
When did you start training Jiu-Jitsu and how often do you come to class?
I started training Jiu Jitsu in July of 2018, and I come to class twice a week.
What is your favorite thing about Jiu-Jitsu class?
My favorite thing about Jiu Jitsu class is learning different techniques, as I find it fascinating.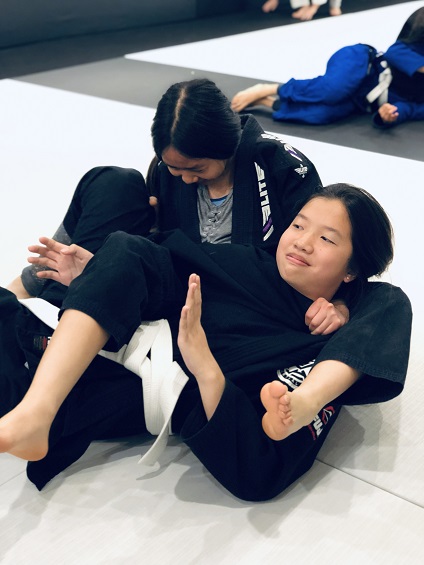 What do you like most about Professor Gino's teachings?

What I like most about Professor Gino's teachings is the way everything he teaches connects with another, so it is easy to understand and interpret.

Questions for Faith's mom Huaiyuan
What improvements have you noticed in Faith since she's been doing Jiu-Jitsu?
Faith has always been a happy and sweet girl. I'm glad she is committed to take the class twice a week among her tight schedule. She is more confident as she is learning more and more self-defense techniques.
Do you want your kids to learn Self-Defense?
Faith loves to learn new BJJ techniques and gain more knowledge on how to defend herself. Join Faith and our other teens such as Faith's friend Sandra in the Fundamentals program at our San Gabriel Alhambra adjacent studio on Las Tunas Dr. Please check out our current schedule to come visit us . To find out if Jiu-Jitsu is something for you or your child schedule a Free Week Trial first. If you would like to read some more about other previous kids or teens students of the month of us such as for instance, Hazel, click here.