Congratulations to our Student of the Month: Jaelen!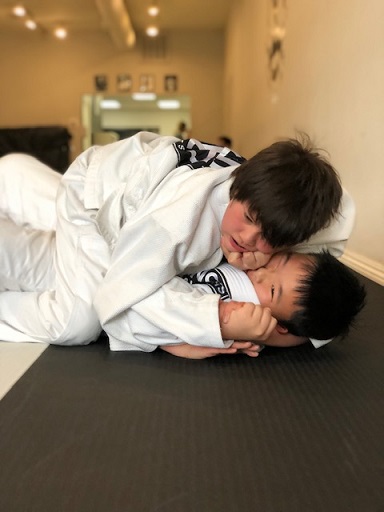 Hi Jaelen, can you please tell us a little bit about yourself?
I am 11 years old. I am in 5th grade. My birthday is January 11, 2008. I go to Carver School in San Marino. I was born in Southern California specifically in West LA. I enjoy reading and have won awards for my advanced reading comprehension skills. I am also keenly interested in aerospace engineering and robotics. I've competed in the First Lego League robotics competitions for three years. And of course, my favorite sports activity is Brazilian Jiu-Jitsu. I hope to participate in Jiu-Jitsu competition soon.
Why did you start training Brazilian Jiu-Jitsu?
I started because my parents encouraged me to have a look at it. After I heard about some of the details and saw some demonstrations, both live and online, it seemed like something that would be really fun and enjoyable for me.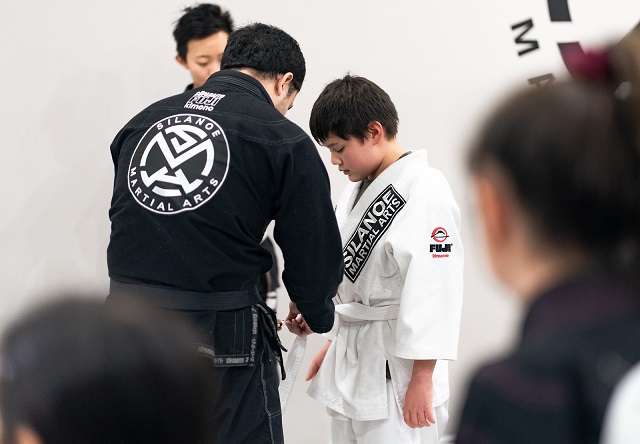 When did you start training Jiu-Jitsu and how often do you come to class?
I first started in Kindergarten, then took a long break. I then started up again at another studio in the San Gabriel Valley. My mother then heard about Silanoe and I started attending class there. It's at Silanoe where I really started enjoying Jiu-Jitsu and actually began achieving noticeable improvements. I typically attend class at Silanoe every Monday, Wednesday, and Saturday unless I'm out of town.
What is your favorite thing about Jiu-Jitsu class?
I like that it puts a lot of exercise and work into an enjoyable environment. I also enjoy the discipline it builds into me. I've found this to be helpful for me in other areas of my life, like at school and getting my homework done. I also enjoy the social aspect of Jiu-Jitsu. Getting to interact with and talk with the other students really adds to the fun.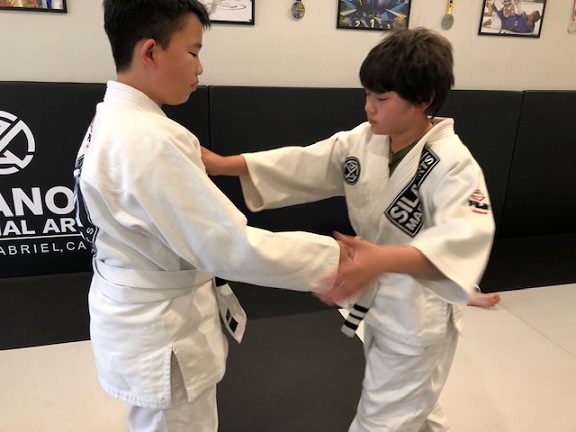 What do you like most about Professor Gino's teachings?
I like that Professor Gino isn't strict and angry all the time. He is structured and pushes me to achieve goals, but always in a positive way that really motivates me. Most of my past instructors were always yelling and hard on the students, but it felt negative rather than motivational. One of my past instructors had an obscene word hung up on the the wall of his office. Professor Gino is nice and calm, never yells, doesn't give unrealistic punishments, and doesn't have obscene words on his walls. He actually has messages that are positive and motivating up in the studio. That has made Jiu-Jitsu a lot more enjoyable and it's actually easier to work harder. Now I'm actually excited to come to class and enjoy my time practicing and improving. This is the type of environment that I can realistically get to the black belt level in. Earning a black belt, and doing well in and winning some Jiu-Jitsu competitions are some of my main goals.
Questions for Jaelen's parents Jameela and John
What improvements have you noticed in Jaelen since he has been doing Jiu-Jitsu?
Jaelen has become significantly more confident with his daily social interactions. He is much more disciplined about getting all of his various responsibilities completed on time and to high standards. He also appears to be much more physically healthy. His general demeanor is more calm and balanced.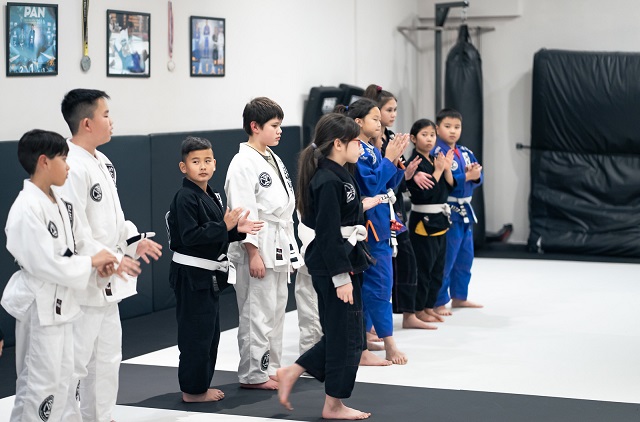 Is there anything else you would like to share with our readers?
Professor Gino really does run a top quality program. He has a knack for treating the students equally, but understands that requires different approaches for each student. Basically refining things to get the very best out of each person there. We enjoy watching the practice sessions because we see how much Jaelen enjoys participating in them. We are really looking forward to seeing Jaelen progress through the program for many years to come.
More info about our Kids BJJ 2 program?
The kids in our Jiu-Jitsu program have fun together, get and stay in shape and possibly even more important they learn a valuable skill all while doing so.
Would like to have your kids try Jiu-Jitsu? Request a Free Week Trial here.
Or maybe you would like to read more about other students of the month such as Jimmy or Faith.